Tallents Solicitors is very proud to announce that Clare Newton, Private Client Solicitor at their Newark office has been appointed as an Associate Lecturer teaching Contract Law to students studying for the LLB (Hons) in Law at the University of Lincoln.
"Tallented by name, but also talented by nature"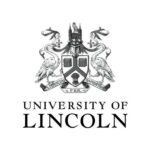 Clare said: "I have always loved being able to share my legal knowledge and the opportunity to teach undergraduates is a privilege."
The LLB (Hons) Law degree is designed to prepare students for legal careers where they will be expected to respond to the changing and dynamic nature of legal relations between corporations, individuals and states.
The Contract Law module forms a core part of the students' first year studies and Clare will be using current issues of concern to introduce them to the general principles of contract law and help equip them to deal with future studies surrounding this area of law.
Clare finished: "I hope the students will enjoy the seminars I have prepared for them and I look forward to seeing them grow in confidence and develop transferrable skills as they learn more about Contract Law on the course."