The Private Client Solicitor – Grantor of Wishes, by Clare Newton
"I am often asked what kind of law I practise as a Private Client Solicitor.  The answer is simple, I make client's wishes come true either during their lifetime or after their death.
"Those wishes are through Will drafting, Probate including contentious matters, Court of Protection work including Deputyship and Lasting Powers of Attorney, safeguarding of vulnerable and elderly clients and, as I am trained in conveyancing I also carry out some property work relating to estates. I test capacity to make Wills and to make Lasting Powers of Attorney too.
"In a nutshell, my area of law is dealing with people's personal affairs both in life and death. Private Client law is also one of the only areas of law that can touch on pretty much any other area of law including property, family/matrimonial, commercial, litigation and employment.
"Life as a Private Client Solicitor is never dull, no two days are ever the same and no two cases are ever the same. Private Client Solicitors may come across as a bit nosey. We're not, we just need to gather as much information from our clients about their lives, families, relationships and personal affairs as we can to enable us to give you the best advice possible. This is very important when we are drafting a client's Will, for example. If we don't gather enough information before drafting the Will, this could result in a Will not being fit for purpose and a client's Will could be contested or more Inheritance Tax than necessary could be paid when the client dies.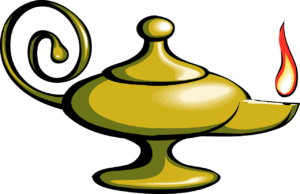 "If you ever have a meeting with a Private Client Solicitor, be prepared to tell them your life story.  Remember the Genie and the Lamp, if you give the Genie the wrong wording in your request, the wrong wish might be granted!
"I consider it to be a great honour to facilitate making wishes come true," says Clare. "I enter people's lives usually at a time when they are quite vulnerable through terminal illness or the loss of a loved one or through safeguarding.  I often find I become almost like one of the family in those situations and in a position of great trust.  I became a Private Client Solicitor to help people and I do that every day.  Being a Private Client Solicitor is such a rewarding job in so many ways and I'm really happy to be able to serve my local community through the work I do."
To make a confidential appointment with Clare or one of our experienced Private Client team, please call 01636 671881.