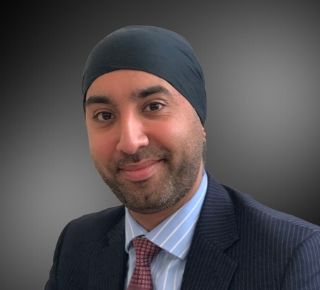 About Harjit
Harjit Singh deals with commercial law, including commercial property issues with residential property matters including: acquisitions, disposals, remortgages and transfers.
Haj will be working with and supporting Jeremy Blatherwick and his team in the Conveyancing department, specialising in all types of commercial property and residential property matters.
Haj enjoys the fast pace, complexity and variety of commercial legal work. He takes a common sense approach to his caseload,  making sure that the clients from all different types of businesses get what they want and are put in the best possible position with a deal that is right for them.
Clients can expect an honest and practical approach from Haj, combined with keen commercial acumen. He prides himself on adding value wherever possible and is  hard working and dedicated on behalf of his clients.
Commercial conveyancing
Haj has extensive commercial property experience, including:
negotiating leases for both landlords and tenants
commercial acquisitions and setting up a business
disposals
remortgages
transfers of use for commercial properties such as shops, cafes, industrial units, etc.
trademark registration and protection of intellectual property
setting up charitable trusts
Residential conveyancing
Haj has worked closely with clients ranging from individuals buying their first home, property developers, landowners, investors and companies.