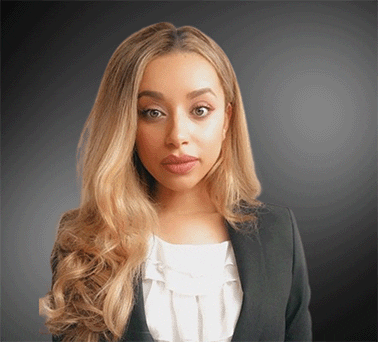 About Kimberley
Kimberley Rhule qualified as a solicitor in November 2021, specialising in family law and children law.
She has experience in providing advice and assistance in connection with relationship breakdowns and the many complications this gives rise to, including divorce, domestic abuse, finances, and disputes involving children.
Combining pragmatism and sensitivity in her family law work, Kimberley understands that family disputes can be very emotional and overwhelming for clients. She is a good listener and has a passion for helping people resolve their problems in the way that best suits them.
Kimberley is focused on supporting clients, helping them to feel at ease and providing clear and concise advice to get the best deal for them and their family, always keeping in mind the stress that family disputes cause the client and their children.
Outside of work, Kimberley has an adventurous young son, so therefore most of her spare time is spent being a mum. However, she also enjoys keeping fit and long dog walks with her other half.
Family law
Kimberley is currently based in the family department at Mansfield, supporting Partner Mathew Derbyshire.
She also has expertise in:
Divorce and separation
Financial aspects of relationship breakdown
Domestic abuse
Children matters
Children law
Kimberley enjoys children law (both public and private law children). She has worked in children matters for over seven years and finds this area of law very rewarding.
Kimberley has a very friendly and calm approach when dealing with her clients. She is always very invested in her cases and will do everything in her power to get the best possible outcome in everything she does. Clients will appreciate her reassurance and understanding during difficult and stressful proceedings. She hopes to continue building up her profile within the Mansfield area.