As a Private Client Solicitor, Clare Newton often describes herself as an unofficial Social Worker and she is sadly often involved in work relating to safeguarding the elderly and vulnerable. Recently she met Rachael Clawson, a Social Worker and Associate Professor of Social ​Work at ​the University of ​Nottingham and the links between Clare's work on safeguarding has very clear overlaps with Rachael's work on predatory marriage.
Predatory marriage is predominantly a situation whereby someone much younger marries an older person who often has dementia and is vulnerable to financial exploitation.
Testing for capacity to consent to marriage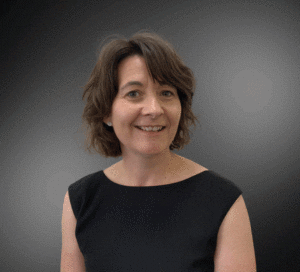 Clare continues: The position in law is that we are all free to marry or enter a civil partnership if we have capacity to consent to do so, but currently there is no robust assessment of testing for capacity at the time an intended marriage or civil partnership is notified, nor at the time the marriage takes place.
The consequences of marriage or civil partnership are that any Will made by either party before such union, becomes revoked at the point at which the marriage or civil partnership takes place.  This means that both parties would then die intestate until they make another Will.
The rules of intestacy are such that the spouse or civil partner would be entitled to all personal chattels, the first £270,000 of the estate and if the deceased spouse has children, then the surviving spouse would be entitled to 50% of the residuary estate with the other 50% being divided between surviving children.  In the case where there are no children, then the spouse takes the whole estate.  The surviving spouse would also be the person entitled to deal with the funeral arrangements and dealing with the final resting place of the spouse.
Sadly, there is great scope in marriage to financially abuse someone who is elderly or vulnerable and who lacks capacity to make decisions for themselves.  At present, the person making the decision whether to allow two parties to marry or enter a civil partnership is a Registrar or Deputy Registrar with little or no training in testing capacity.
Testing for capacity to make a Will or Lasting Power of Attorney
In comparison, the tests for capacity to make a Will or Lasting Power of Attorney are far more robust than a marriage or civil partnership and limit the scope for undue influence.
To make a Will, the test of capacity dates from a case decided in the 1800s called Banks v Goodfellow.  The person making their Will is tested at the time of giving instruction for their Will and the point at which they sign it.  They must understand the nature and effect of making their Will, the extent of their property and the persons they ought to have in their contemplation when making their Will.  There should be no apparent disorders or delusions of the mind.  Solicitors are also required to check the person signing the Will has knowledge and approval of the contents of the Will which is why we read and explain the Will to the person before they sign it.  We also check for undue influence so if someone is accompanied to the appointment we ask the other person to wait outside so that the person making the Will is free to speak openly about their wishes.
To make a Lasting Power of Attorney for Property & Financial Affairs or Health & Welfare, the test for capacity is in accordance with the test in the Mental Capacity Act 2005.  The Act introduced Lasting Powers of Attorney and made the whole process to make and register the same, far more robust and protective than the Lasting Power of Attorney's predecessor, Enduring Powers of Attorney which were effective from the moment they were signed by the person making it and their Attorneys.  Lasting Powers of Attorney have a 10 week stringent registration process and now at the point they are signed, a Certificate Provider has to sign a Certificate to confirm the person had capacity tested under the test in the Mental Capacity Act 2005 and that they are not being unduly influenced.
The capacity tests for making a Will and Lasting Powers of Attorney, whilst not completely infallible as we have all heard cases where people have slipped through the net and have been unduly influenced, at least provide a good level of protection to most.  The protection is there to safeguard fundamentally against financial abuse during and after a person's lifetime.
Isn't it interesting then that one of the easiest ways to bypass such protection is via a marriage or civil partnership and in that arena, there are no robust measures in place at this time to protect a person's fortune in the same way they are protected when making important decisions like making a Will or Lasting Power of Attorney?
Rachael is working closely with Registrars and various other agencies to lobby Government into putting more protections in place for testing a person's capacity to marry or enter a civil partnership.  If you have any concerns about anyone you think may have been the victim of a predatory marriage or any other safeguarding concerns, then you can contact either Clare at Tallents Solicitors on 01636 671881 or Rachael for advice: www.mymarriagemychoice.co.uk
Tallents Solicitors offer a FREE Wills, Probate and Powers of Attorney Clinic each Monday evening, 5-7pm. Just call 01636 813411 to speak to a solicitor in confidence.