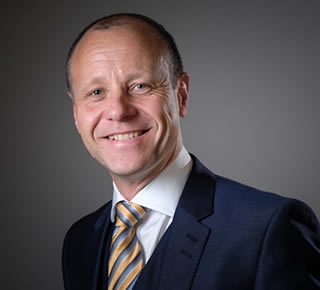 About Alistair
As Head of our Property department, Alistair Millar is a specialist in all types of property matters. Since qualifying in 1996 he has acquired a wealth of experience in his field. Alistair is our Senior Partner and he is based at our Newark office.
Property law
Alistair acts for private clients on residential property matters including sales, purchases, remortgages and transfers, as well as residential planning matters – from simple advice on particular applications to running planning appeals.
He also deals with commercial property covering the whole gamut from the preparation and negotiation of leases (both for landlord and tenants) to commercial acquisitions such as pubs, restaurants, shops, industrial units and warehouse as well as the acquisition and development of land for large-scale commercial projects.
Agricultural law
Alistair is also Tallents' agricultural law specialist, dealing with all aspects of farming law and specialist rural business issues; such as Riparian Rights. Alistair also heads up the Agricultural Law department at Tallents.
Alistair is a Director of Alistair Millar Ltd, a Partner Company in Tallents.
Hi Alistair, I just wanted to say thank you. You've been very easy to work with, uncommon in your industry. I know our case wasn't straightforward but you've managed us with ease!

I have bought/sold 5 properties in the last 7 years. All 4 of the previous solicitors used made the process so very much more torturous (than it too often already is) by way of incredibly poor communication. Alistair Millar has been outstanding in every regard. He came recommended and I can see why. I will use him for every legal need I ever have henceforth. He is simply brilliant; highly professional and unbelievably speedy at responding to emails. Often he replied the same day and at the latest, the next. When he was due to go away for a week, he passed on all information to his equally excellent locum, Imran Uddin, who was overseeing Alistair's caseload the week my sale went through. Alistair had set it up perfectly, and Imran kept me informed by phone throughout. You'll have gathered that I cannot recommend Alistair enough. Oh and the whole purchase went through in 10 weeks, such was Alistair's proficiency in all areas over which he had control.

George Harris

Newark, January 2023

Excellent service, great team, I can't recommend them highly enough. And yes, I've dealt with many solicitors over the years – Tallents, particularly Alistair Millar, are by far the best. The whole team are efficient, responsive, polite and very down to earth. Thank you all!

J French Property

Newark, March 2023

Always had an excellent service from all the people that I have dealt with at Tallents Solicitors. Conveyancy, Wills and Probate have always been dealt with in a professional and efficient manner.

Barry Johnson

Newark, January 2023

Outstanding attention to detail and could do more for you. I'm so glad I chose Tallents to help us purchase our first home. I would definitely recommend to anyone buying a property.

Tamsin Wright

Newark, January 2023

No complaints. Communications weren't too slow and questions answered promptly. In earlier than expected too!

Peter North

Newark, November 2022

Great job Alistair. We're very happy with our new home and would like to thank you and your team for all of your efforts and professionalism. We have already recommended you to friends, family and associates and will continue to do so. Thanks again.

Tony and Janet Bennett

Newark August 2022

Hi Alistair, we just wanted to both thank you ever so much for all of your expert guidance, help and patience to get us to completion on our first house purchase. A 9:18am completion is incredibly civilised!! Although the process has been a little more drawn out than we'd have hoped (beyond anyone's control, sadly), your responsiveness and proactive approach throughout has been massively appreciated by us both and has really exceeded our expectations. We will not think twice before using Tallents again, and that's all down to the quality and timeliness of your work – so thank you very much again!

Dear Alistair, just wanted to thank you for getting this sale exchanged and completed so quickly. It was not looking good before you took over, so you really came to the rescue on this one. Much appreciated. Jonathan Bender.

JF Village & Country Homes

Newark, August 2022

Wonderful staff. I can't praise them enough for their friendliness and professionalism. Highly experienced staff with a variety of expertise. Definitely recommended.

Tallents Solicitors were absolutely brilliant in helping us buy our first home. They walked us through it step by step, were quick to respond to emails and everything went through without a hitch. We had some issues in our contracts at points where the name was spelt incorrectly and the team were very quick to get this rectified by the buildings company. I would highly recommend Tallents Solicitors to anyone, and if we do decide to sell and buy again we will definitely be using them again.

Alison Hoffmeister

Newark, July 2022

A huge thank you again for all of your hard work in getting this sorted Alistair. As I have previously mentioned, your service has simply been outstanding throughout and we are genuinely delighted we came to you.

Thank you very much for all of your work so far on our transaction Alistair. We've been thrilled with the quality of service we've had from you and the team at Tallents so far.

Dear Alistair, I would like to say thank you for all your hard work in helping me purchase my property. You were extremely helpful and made it very easy for me. I hope to be using your services again soon.

Dear Alistair, we just wanted to say thank you for your time, patience & professional input once again.

A & S G

Southwell, February 2022

Alistair, thank you very much indeed for your services, professionalism and of course, patience.

Mr G. J. Davies

Southwell, February 2022

Excellent service. Alistair was always on hand if I needed to speak to him and responded quickly to emails and queries.

Susan Carter

Southwell, January 2022

Many thanks Alistair for all your work on our behalf in progressing the sale to a successful conclusion before the end of September. A first class service, and a big thanks to everyone at Tallents for their hard work, care and attention.

Mick Rennison and Sara Parmenter

Southwell, September 2021

Excellent communication, very helpful when you need them.

Ganesh Subramanian

May 2021

Thank you Alistair and all the team at Tallents. Your service has been a 'shining light' amongst this chaotic sale. Thank you again to you personally, and to everyone in the office.

BR

Southwell, December 2020

We are grateful for the quality service and advice from Alistair; he worked independently and acted professionally; he replied to queries in a timely manner. He is reliable and an experienced solicitor who will be highly recommended.

Thank you very much for your kind clarification Alistair, you are a star!  It puts minds at ease.

RF

Southwell, January 2020

All I can say is a very big 'thank you' to you, Hedwig, Lynda and others for the hard work involved in finally dragging us across the finishing line after a couple of false starts and trip-ups along the way. We're very happy with the service we've received from you throughout – the speed and tenacity with which you all work is exemplary. Although we now live away from Southwell, I will certainly get back in touch when we need any further legal work, as with current technology the distances involved are much less of an issue than in years gone by. Once again, many thanks, and best wishes.

Mr & Mrs G

Southwell, July 2018

Many thanks for such a smooth process in selling our old property and buying our new home. You came highly recommended and now we know why. Now we're 'locals' we might see you around!

V&B O

Southwell, May 2018

Wonderful, thank you! And thanks for your help and your efficiency throughout the whole process. It has made things much less stressful to feel it's all being well taken care of, as we've heard such negative stories about other solicitors from friends and family. We will certainly be happy to recommend you and use you again should we need to!

SH

Southwell, September 2017

We are grateful to you for your kind assistance. It was not an easy sale but you helped enormously.

We'd like to express our sincere thanks for dealing with the conveyance for us and acting with such speed.

Mr & Mrs A

Southwell, May 2017

Just to thank you for all you have done to help me sell the house, especially in the last week or two. I am most grateful.

I am so glad we moved to Tallents from another firm of solicitors.

Anonymous

Southwell, May 2017