Whether you are buying or selling your home, we can help you get moving. We have a significant residential property department spread over our three office locations in Newark, Southwell, and Mansfield.
The Conveyancing Department is staffed by experienced specialist solicitors and legal executives who provide an efficient, quality service to clients wishing to buy or sell a house.
Whether you are new or experienced in the conveyancing process our staff will be happy to explain everything to you so you know what to expect. We will also provide you with a written quotation for our fees and detail the other costs that you will need to budget for in your sale or purchase.
At Tallents our experienced solicitors understand that buying or selling your home can be an emotional and stressful time, this is why we will keep you constantly up-to-date with any progress and ensure you are kept fully in the loop.
We will also match the level of expertise required to deal with your transaction to ensure that you receive an efficient and cost-effective solution.
If you would like a no-obligation quote for your house sale or house purchase, please click the button below.
With our local experience we can also put you in touch with a wide range of trusted professional contacts whose services may be of use to you when buying or selling your home.
If you encounter a problem when buying or selling a property, our personal dispute resolution team may be able to help you.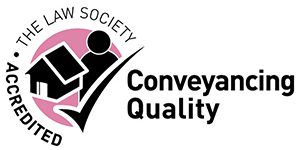 Tallents has secured the national Law Society's Conveyancing Quality Scheme (CQS), which is the quality mark for residential lawyers.
CQS recognises high standards in the residential conveyancing process and makes it easier for anyone buying or selling a home to select a solicitor who has met those high standards.
Tallents Solicitors had to complete a detailed application process and undergo a rigorous assessment before they were awarded the accreditation.
To maintain their CQS status, Tallents will also continue to undergo strict assessments, compulsory training, self-reporting, random audits and annual reviews.
Our experienced team have written several helpful and informative articles on buying a home, which you can read by CLICKING HERE.