Mansfield is headed up by two Partners, Sarah Allen and Mat Derbyshire.
Mat works within the Family Law department at Tallents Solicitors in Mansfield, specialising in Children Law both public and private with a particular interest and experience in public law children working for both for parents and children. Mathew was accepted onto the Children Panel in August 2015 and has since represented children in numerous different cases. He has a keen interest to obtaining outcomes which are in the children's best interests and ensuring they are safe and secure in the long term.
Mathew also has a particular passion in court advocacy. He represents family law clients in the single family court before Magistrates, District and Circuit Judges in all types of Family Law cases, from children law work, to injunctions and he also undertakes divorce and financial provision work.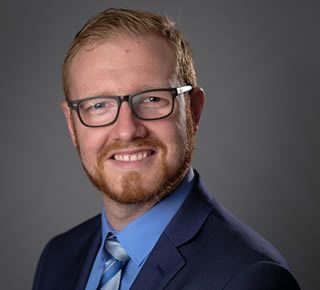 Sarah Allen is a Partner and Head of the Wills, Trust and Probate department. She specialises in the preparation of Wills, inheritance tax advice and dealing with probate and estate administration.
Sarah also offers appointments at all three of our offices in Mansfield, Newark and Southwell.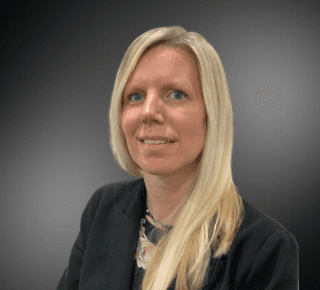 Additional Team Members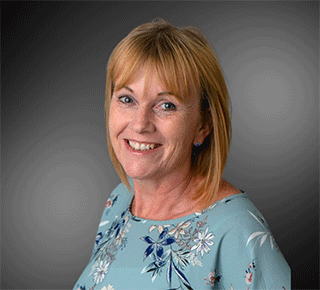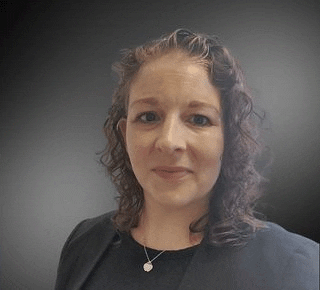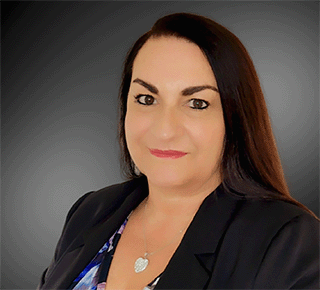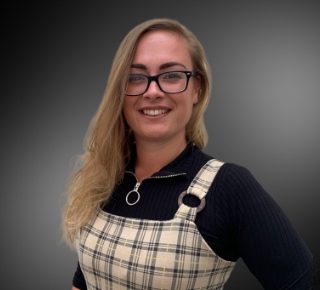 Can I take the opportunity to say a big thanks for your work and support with the administration of Mum's estate. I have really appreciated your support, quick response and clarity in communications. You have really helped me to work through this and I really appreciate your professionalism and helpful manner. Many thanks for all you have done.

RB

Mansfield, November 2023

Always recommend them to my friends and family. Always been helpful, used they service many times. I wish more solicitors worked the same as Tallents.

Anzela Bule

Mansfield, September 2023

Please thank Sarah for all her help, advice and super professional and friendly service.

AB

Mansfield, September 2023

Gabrielle and Rebecca worked to help us buy our first home, kept us updated and were professional throughout. Gabrielle explained everything we asked about, made the process simple for us as first timers going into it completely ignorant to house buying processes. Couldn't thank them enough!

Morgan Aylen

Mansfield, August 2023

I had an excellent experience dealing with Rebecca and Gabrielle in conveyancing, prompt communication and extremely professional.

Ryan Smith

Mansfield, August 2023

Rebecca and Gabrielle were very helpful in the sale of my mum's house, always ready to answer my questions. I would be happy to use Tallents again.

Andrew Taylor

Mansfield, May 2023

Rebecca handled the sale of my mum's house and her purchase of a shared property leasehold. It was a complicated process and Rebecca explained everything I didn't understand. I am so pleased we chose Tallents Solicitors and would recommend Rebecca to anyone looking for a professional conveyancer. I couldn't have done this without her!

Jennifer Morrison

Mansfield, April 2023

Rebecca handled the sale of my mum's house and her purchase of a shared property leasehold. It was a complicated process and Rebecca explained everything I didn't understand. I am so pleased we chose Tallents Solicitors and would recommend Rebecca to anyone looking for a professional conveyancer. I couldn't have done this without her!

Diane Mayhew

Mansfield, March 2023

Miss Fido made the whole process incredibly easy. She kept me informed and updated throughout. She was professional and understanding to my needs when I requested information. I can not recommend her enough to deal with the sale of your property. 5 out of 5 everytime.

Keeley

Mansfield, March 2023

Had a great experience with Tallents – Gabrielle and Rebecca were professional and helpful throughout a stressful period and can't thank them enough for the service they provided. I will be recommending them to anybody requiring a conveyancer solicitor.

Elliott

Mansfield, March 2023

Rebecca at Tallents has been outstanding in handling the sale of a family property through to successful completion. The whole experience was stress free due to being kept updated and informed and given friendly, timely and professional advice. Highly recommended.

Paul Unwin

Mansfield, February 2023

Brilliant! Recently used Tallents Solicitors in Mansfield, they were absolutely 1st class. After having much heartache with two previous properties and being no further forward after nine months with each, we finally got the keys to this in just eight wks. This was all down to Rebecca May Fido, she did a brilliant job, she was very proactive, she reassured us all the way. Wonderful service, can't thank her enough, we would highly recommend her and the company. Once again, thank you.

Elaine

Mansfield, February 2023

Rebecca dealt with the conveyancing on our property. She was extremely thorough and fastidious at all times. The process was very difficult due to multiple hurdles, but she remained determined to the end

Vicky

Mansfield, February 2023

I used Tallents for my recent house purchase and they offered a really prompt and excellent service. Rebecca, Gabrielle and the Team were incredibly helpful and I would happily work with them again.

Phillippa

Mansfield, December 2022

I had three conveyancing jobs running at the same time and Rebecca was brilliant. Really good communication and attention to detail. I highly recommend Tallents and Rebecca especially.

Michael Durham

Mansfield, December 2022

I would like to thank Rebecca and her team for the excellent job they did in assisting in our house sale/ purchase and relocation to Whitby.

Dean Graney

Mansfield, November 2022

The lovely Rebecca dealt with my conveyancing at a difficult time. Can't thank her enough.

Nicola Butler

Mansfield, November 2022

Recently purchased a property, and Rebecca did the conveyancing for us. Would highly recommend using Tallents again, they were incredibly helpful throughout. And very patient with first time buyers!!!

Selina Brown

Mansfield, November 2022

Sharon has been a complete professional throughout the whole process of dealing with the sale of my property. I've just sat back on left her to it without the need to push. Thanks again Sharon.

Russell Walker

Mansfield, August 2022

Just completed the sale of my house using Tallents, and Rebecca was amazing, constantly chasing buyers solicitors, always contactable. For me most importantly she was down to earth and explained everything in a way that was understandable without complected jargon . Would definitely recommend and use again.

Amanda Booth

Mansfield, July 2022

It is almost four years to the day that my Mentally handicapped Brother passed away. The complex business of bringing closure to his financial affairs and legalities, was carried out, most professionally, by Mrs Elizabeth Rees, them based at your Mansfield Office. She accommodated me with the compassion and care as the process unfolded. I remain ever thankful for her kindness to me personally, at such a time of loss. I have let me known amongst my own family that I would prefer Tallents Solicitors, preferably Mrs Rees, to handle my affairs when that becomes necessary.,

Rae Gray

Mansfield, June 2022

Dear Vili, I just wanted to thank you for all your help over the past couple of months. We love our new house and are very grateful for those who helped us get here.

Katie Randall

Mansfield, June 2022

Your service was second to none. Always on the ball and can't thank you enough. I found you very pleasant and professional, quick in replying back to me. Your assistance with everything made it less daunting. I was a bit sceptical about accepting estate MCM agent's recommendation at first but I can't thank you enough for all your hard work that you've put into this for me. I will highly recommend you and your associates with the efficiency and the personal touch.

Mr R & Ms C

Mansfield, May 2022

Thank you for all your hard work in dealing with our sale and purchase. It was a difficult time for us and probably not the easiest moves we've had but your perseverance paid off in the end! We are in our new home and love it!

Mr & Mrs Rudman

Mansfield, May 2022

We are currently using Tallents as our conveyancing solicitors, thankfully now nearing the end of what has been a very long and stressful journey to our moving day, having finally exchanged contracts yesterday. We have nothing but praise for Sharon, who has had to deal with what has been one of the worst experiences we have ever had in all the house moves we have ever done over the years. In our view it was only through Sharon's hard work and persistence along with the buyer of our current property becoming frustrated at the delays, that we are where we are now. She has truly been our shining light. We are always a bit sceptical about accepting estate agent recommendations for conveyancing, due to horror stories you hear about customers getting landed with dodgy conveyancers, but on this occasion, our agents got it spot on by recommending Tallents. We would highly recommend them if you want efficiency and the more personal touch.

Sarah Rudman

Mansfield, April 2022

Tallents Solicitors made the process of selling our house simple and straightforward. Rebecca-May Fido was excellent at keeping us informed during every step of the process. I would highly recommend.

Simon Shaw

Mansfield, March 2022

Dear Sarah, Thank you for your letter and thank you once again for all your help with this distressing affair. Your excellent advice and assistance have been very much appreciated. An excellent service throughout. I am most grateful for the advice and assistance provided

JH

Mansfield, February 2022

As a professional property investor I need a conveyancing solicitor to do what they say, when they say. Tallents are as good as they get. Vili and her team always exceed expectations and deliver on purchases and sales quickly and efficiently. They are always quick to respond and can cut through the legal jargon easily. A highly recommended team!!

David So

Mansfield, December 2021

Dear Rebecca, just a note of gratitude for getting the sale completed – probably in record time! I know the buyers had unrealistic expectations but you 'rose to the challenge' and did sterling work to get it finalised just days before Christmas. My grateful and sincere thanks to you and your team.

JB

Mansfield December 2021

Just sold and purchased a house with Tallents and they were brilliant. Always responded quickly and knew exactly what stage we were at. Made it as straightforward as possible. Clear pricing so no hidden costs. Cannot recommend enough.

Amanda Ratcliffe

Mansfield, September 2021

Dear Sarah, I just wanted to thank you for all your hard work, compassion & professionalism – all of which have been exemplary. It has been such a sad matter to deal with Helen's estate & you have made it considerably easier. Once again, thank you.

Margaret Mitchell

Mansfield, September 2021

I've just bought my first house and I couldn't be happier with the service I recieved from Tallents. Rebecca was really helpful and always got back to me so quickly! There was some issues with the other side but Rebecca did everything she could do ensure it all went through on time but that I also wasn't rushed. Would definitely recommend them to friends and family and would use again.

Alice Durham

Mansfield, August 2021

We would both like to take this opportunity to thank you for your kind help and assistance regarding the earlier will and subsequent probate matters relating to our late relative. You have been a great support to us both during this difficult and tedious time. Thank you once more.

Neil & Joy Airey

Mansfield, June 2021

Couldn't fault Tallents. Their service was second to non. Rebecca was always on the ball with our sale. Her secretary Gabrielle. Brilliant. Pleasant. Professional and very quick in replying to my queries. Will definitely use Tallents again.

We have recently moved into our first property and Rebecca has been a god send ! In the current climate delays are to be expected but Rebecca kept us updated the whole way through and made the whole process as stress free as possible, especially when buying your first home can seem quite daunting.She has been thorough yet timely , and answered any queries we had along the way. I will most certainly be using Rebecca again for any future matters !

We can not thank Rebecca-May Fido and the team enough for all their help with the sale and purchase of our property. We have used Tallents Solicitors on numerous occasions and would never go anywhere else! Fast responses and all around good service!

Melissa Abbiss

Mansfield, January 2021

Rebecca dealt with our house sale which went really smoothly, brilliant communication and would highly recommend her services to anyone. Thanks again.

Mr Hutchison-Frost

Mansfield, December 2020

Hi Vili, Thank you very much for all your hard work, it really has been a pleasure dealing with you. I am particularly pleased with how smoothly things have gone. I will be sure to contact you in future if I ever need a solicitor.

Used Tallents for moving house, Rebecca was absolutely brilliant in dealing with our sale and purchase and some difficulties further up the chain. They are a fantastic team! And I would 100% recommend them!!

Sarah Housley

Mansfield, October 2020

Rebecca helped us move home which took a little longer than expected due to lockdown. She gave us regular updates and was always friendly and professional when we spoke. I would recommend and use them again in the future.

Andy Hardstaff

Mansfield, October 2020

We have worked alongside Rebecca for many months now and she has always been very efficient, approachable, reliable and on the ball – we can't recommend her enough she is a huge asset to Tallents!! We look forward to working together in the future from all at English Rose Estate Agents Ltd

English Rose Estate Agents Limited

Mansfield, October 2020

Excellent service received from Vili Chung. I would definitely use your solicitors again.

Dear Vili, many thanks for completing of the purchase, fantastic news and a great relief. Your efforts in ironing out all of the anomalies, and finalising the purchase so quickly, are very much appreciated. We wouldn't hesitate in using Tallents again, or recommending your service.

N&N Williams

Mansfield, March 2020

DS

Mansfield, February 2020

Dear Vili, thank you for your excellent work on my property. I am very pleased with the way you work was carried out.

NJ Illiffe

Mansfield, February 2020

Thank you so much for your help Vili and thank you once again for doing such a great job for me last year.

SL

Mansfield, January 2020

As a first time buyer I approached Rebecca-May Fido to be my solicitor. She provided me with a very professional service. Was very reliable and quick at replying to any of my queries I had. Everything was explained to me in depth and with accurate knowledge and information. I can not recommended the company and Rebecca enough excellent service from start to finish.

Liam Smithurst

Mansfield, November 2019

Just a short note to express my sincere thanks to your personal involvement at Nottingham yesterday. It has been a truly difficult period for me personally, but one that required strength and support from a legal professional to deliver nothing but the best; and that you did.

SH

Mansfield, February 2019

Mat is my solicitor. Shout out to him for helping me get my baby back!!! So thankful. Been there since day 1 quite literally, giving me "dad chats" when I needed telling and things. It's amazing how much he has done for me because if it wasn't for him I wouldn't be where I am. And shout out to everyone else there who just used to let me sit in the waiting area when I used to turn up hours before my appointment and offering me coffees and that. You are all amazing and I will be forever greatful for what you have done for me. On to a better life with my daughter now!!

Mansfield, September 2018

Hi Helen, as your work with me is now coming to an end, I would like to take this opportunity to thank you for all your support.  As time went on, I grew to trust your judgement and advice 100%, particularly around keeping emotions out of the response emails etc. and focusing on the facts and figures. Be assured that I would have no problems in recommending you to friends should the need arise. Thanks, P

PW

Mansfield, August 2018

Many thanks Vili, the service has been brilliant.

I just thought I would send you this as I wanted to say thank you to you as having met you at Southwell the other day after feeling so upset  I wanted to say how incredibly helpful, approachable and understanding your support has made me feel and that there is light at the end of the tunnel with what's happened. People are always so quick to complain and I felt it important to say thank you to you…so thank you so much Helen.

JM

Mansfield, December 2017

Dear Vili, Just want to say thank you for your help in the completion of my home. You were in contact and were extremely helpful throughout.

Anonymous

Mansfield, September 2017

Dear Vili, You were fantastic, professional and personable, realistic and always retained a sense of humour. Would recommend you to anyone.

Paul & Mary Batty

Mansfield, June 2017

Thank you so much for your attention to detail and your hard work.

Anonymous

Mansfield, May 2017

Thank you for your swift and professional response to our needs.

Anonymous

Mansfield, May 2017

Another first class service.

Anonymous

Mansfield, May 2017

I can always rely on Tallents and I have already recommended Vili to my family and friends.

Anonymous

Mansfield, May 2017

Previously used your services and have been highly satisfied.

Anonymous

Mansfield, May 2017

Thank you for your help – very satisfied with your service.

Anonymous

Mansfield, May 2017

Due to my circumstances, I felt very nervous but was put at ease with Liz; she was a great help.

Anonymous

Mansfield, May 2017

A huge thank you for all your help.

Anonymous

Mansfield, May 2017

Mark's clear and understandable advice really calmed me down during a stressful situation.

Anonymous

Mansfield, April 2017

Very pleased with the advice that Sarah Allen provided.

Anonymous

Mansfield, April 2017