Southwell is headed by Partner, Alistair Millar.
Alistair is the Head of Conveyancing and specialises in all types of residential and commercial property matters.
Since qualifying in 1996 he has acquired a wealth of experience in his field. Alistair acts for private clients on all residential property matters including sales, purchases, remortgages and transfers, as well as residential planning matters – from simple advice on particular applications to running planning appeals.
He also deals with commercial property covering the whole gamut from the preparation and negotiation of leases (both for landlord and tenants) to commercial acquisitions such as pubs, restaurants, shops, industrial units and warehouse as well as the acquisition and development of land for large-scale commercial projects.
As the Head of the Conveyancing department, Alistair is supported by solicitors Hayley Barber, Magdalena Musialik and conveyancing executive Kerry Baldwin, who are based at our Newark office.
Alistair also is the firm's agricultural law specialist, advising farmers across North Nottinghamshire and Lincolnshire on legal matters regarding their farming and rural businesses.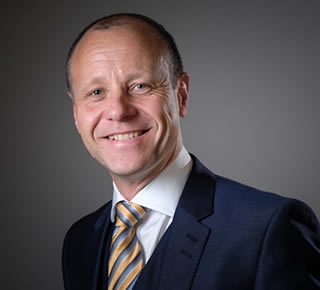 Sarah Allen is Head of the Wills, Trust and Probate department. She specialises in the preparation of Wills, inheritance tax advice and dealing with probate and estate administration.
Sarah is supported by solicitors Clare Newton and Ross Pierrepont.
Sarah also offers appointments at our Newark and Mansfield offices.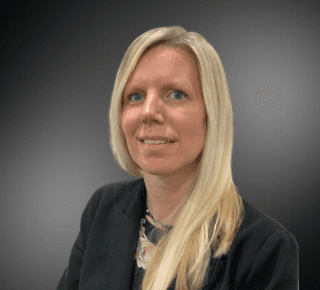 Tallents' Notary Public, Jackie Watts, is also based at our Southwell office. A Notary Public is an officer of the law who holds an internationally recognised public office. The duty and function of a Notary is to prepare, attest, authenticate, verify and certify deeds and other documents, for use anywhere in the world.
She is also the firm's complex property matters specialist, dealing in matters such as development clawbacks and tricky registrations.
Jackie also offers advice and expertise on family law, Wills, trust and estate administration and probate.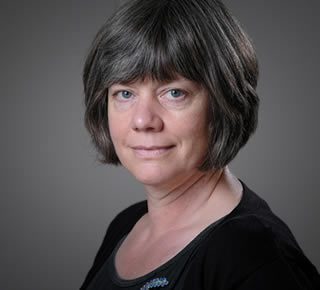 Solicitor & Notary Public
Jackie, many thanks for your help with the sale in the midst of such a busy time for you, your calmness and good humour was much appreciated.

Jennifer Jones

Southwell, October 2021

Many thanks Alistair for all your work on our behalf in progressing the sale to a successful conclusion before the end of September. A first class service, and a big thanks to everyone at Tallents for their hard work, care and attention.

Mick Rennison and Sara Parmenter

Southwell, September 2021

Excellent communication, very helpful when you need them.

Ganesh Subramanian

May 2021

Thank you Alistair and all the team at Tallents. Your service has been a 'shining light' amongst this chaotic sale. Thank you again to you personally, and to everyone in the office.

BR

Southwell, December 2020

Spot on service, Jackie is amazing and so helpful. Used these solicitors for probate, buying and selling and wills. Not a bad word to say. Reasonably priced and will answer any question you may have. Would highly recommend.

Lynn Whitten

Southwell, October 2020

We are grateful for the quality service and advice from Alistair; he worked independently and acted professionally; he replied to queries in a timely manner. He is reliable and an experienced solicitor who will be highly recommended.

Gemma was lovely. Explained everything I needed to know. Very knowledgeable and helpful.

Thank you very much for your kind clarification Alistair, you are a star!  It puts minds at ease.

RF

Southwell, January 2020

All I can say is a very big 'thank you' to you, Hedwig, Lynda and others for the hard work involved in finally dragging us across the finishing line after a couple of false starts and trip-ups along the way. We're very happy with the service we've received from you throughout – the speed and tenacity with which you all work is exemplary. Although we now live away from Southwell, I will certainly get back in touch when we need any further legal work, as with current technology the distances involved are much less of an issue than in years gone by. Once again, many thanks, and best wishes.

Mr & Mrs G

Southwell, July 2018

Many thanks for such a smooth process in selling our old property and buying our new home. You came highly recommended and now we know why. Now we're 'locals' we might see you around!

V&B O

Southwell, May 2018

Wonderful, thank you! And thanks for your help and your efficiency throughout the whole process. It has made things much less stressful to feel it's all being well taken care of, as we've heard such negative stories about other solicitors from friends and family. We will certainly be happy to recommend you and use you again should we need to!

SH

Southwell, September 2017

We are grateful to you for your kind assistance. It was not an easy sale but you helped enormously.

We'd like to express our sincere thanks for dealing with the conveyance for us and acting with such speed.

Mr & Mrs A

Southwell, May 2017

Just to thank you for all you have done to help me sell the house especially in the last week or two. I am most grateful.

Jackie has given outstanding service and has worked tirelessly and relentlessly for the completion of the sale.

Mr & Mrs C

Southwell, May 2017

Thank you for all your help in our purchase, for your good advice, readiness to help and availability.

Mr & Mrs H

Southwell, May 2017

Many thanks for your excellent handling of our sale and purchase.

Mr & Mrs N

Southwell, May 2017

I am so glad we moved to Tallents from another firm of solicitors.

Anonymous

Southwell, May 2017

You were most understanding with the difficulties in getting people organised.

Anonymous

Southwell, May 2017

Thank you so much for your help and patience in concluding the very drawn out matter!

Anonymous

Southwell, May 2017