Southwell is headed by Partner, Vili Chung.
Tallents' Notary Public, Jackie Watts, is also based at our Southwell office. A Notary Public is an officer of the law who holds an internationally recognised public office. The duty and function of a Notary is to prepare, attest, authenticate, verify and certify deeds and other documents, for use anywhere in the world.
She is also the firm's complex property matters specialist, dealing in matters such as development clawbacks and tricky registrations.
Jackie also offers advice and expertise on family law, Wills, trust and estate administration and probate.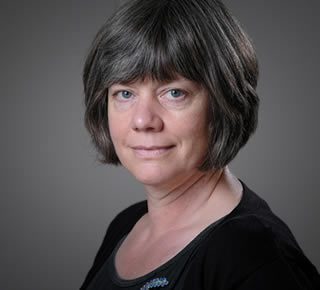 Solicitor & Notary Public
Sarah Allen is a Partner and Head of the Wills, Trust and Probate department. She specialises in the preparation of Wills, inheritance tax advice and dealing with probate and estate administration.
Sarah also offers appointments at all three of our offices in Mansfield, Newark and Southwell.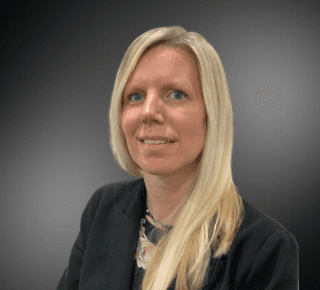 Vili Chung is based at the Southwell office. Vili specialises in both residential and commercial property transactions.
Over the years, Vili has expanded her knowledge of the complex laws surrounding commercial property transactions to ensure she combines current legal experience with the ability to handle a full range of commercial property needs. Her portfolio of commercial transactions has included: the sale and purchase of businesses, acting for landlords and tenants on leases, the sale and purchase of development sites.
Vili has extensive experience in dealing with Houses in Multiple Occupation (HMOs), repossessions and auction properties.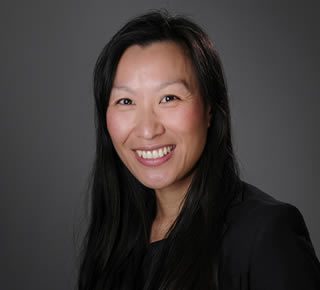 Additional Team Members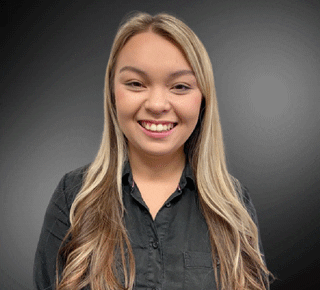 Me and my partner are first time buyers and Vili came highly recommended from our friends and our mortgage advisor and I can see why! I couldn't fault the service we received from Vili and her team. They answered any queries we had and dealt with the copious amounts of follow up questions from us. They talked us through the whole process and having such a helpful team took away a lot of the stresses of buying a house. Cannot recommend them enough!

Jackie was very efficient and helpful, would definitely recommend.

Sarah Robinson

Southwell, July 2023

To all at Tallents, and in particular, thanks to Jackie and the fantastic Hedwig…thank you very much for the fantastic service you provided when we recently moved house. We've moved several times in the past and have never been so impressed with a conveyancing service. You made it a stress-free process – thank you!

P&C W

Southwell, May 2023

I am very satisfied with their professional services and efficiency. It is so easy to work with them on providing all sorts of document exchanges, advises and support. I would definitely recommend Tallents Solicitors to anyone who wants to buy a property.

Alvin Chu

Southwell, March 2023

Highly recommend Tallents Solicitors, Vili Chung and the team are reliable, quick respond and go through step by step with details. Thank you very much for helping me to buy the new house.

Chris Wong

Southwell, November 2022

Excellent service. Friendly and efficient. Highly recommended.

Richard Fox

Southwell, November 2022

No complaints. Communications weren't too slow and questions answered promptly. In earlier than expected too!

Peter North

Newark, November 2022

I've had the pleasure to deal with Jackie, she is so caring and helpful plus extremely efficient. Highly recommended!!

Rebecca

Southwell, September 2022

Excellent service received for writing my new will. Would definitely recommend.

B T Jackson

Southwell, September 2022

Both Mr. Whiting and Jean Smith were most helpful. If we needed legal advice we would use Tallents again.

Jim Shone

Southwell, August 2022

Great service. Would recommend

Merlin Sheldrake

Southwell, July 2022

I would also like to thank you for getting these documents drawn up so quickly so that we could sign them before we all left town on Friday, that made the process go so much faster! I would also like to commend Mr. Whiting for making this such a simple process for us and for being so understanding and caring in his dealings with us all, especially our mother.

Me and my partner have recently bought our first home and chose Tallents as our solicitors. We requested Vili as our solicitor because she was recommended to us by other professionals. The whole process took about 3 months, as expected. However, everything was carried out thoroughly so we couldn't be happier with the outcome. The whole team is very friendly and polite, and happily answered any questions we had. Would definitely recommend!

Katie Randall

Southwell, June 2022

We just wanted to say thank you for all you did for us regarding the purchase. You made it all very simple and straightforward, which is very helpful with all the stress that goes with these transactions.

Steven, John & Norman

Southwell, June 2022

Dear Alistair, I would like to say thank you for all your hard work in helping me purchase my property. You were extremely helpful and made it very easy for me. I hope to be using your services again soon.

Dear Alistair, we just wanted to say thank you for your time, patience & professional input once again.

A & S G

Southwell, February 2022

Alistair, thank you very much indeed for your services, professionalism and of course, patience.

Mr G. J. Davies

Southwell, February 2022

Excellent service. Alistair was always on hand if I needed to speak to him and responded quickly to emails and queries.

Susan Carter

Southwell, January 2022

Jackie, many thanks for your help with the sale in the midst of such a busy time for you, your calmness and good humour was much appreciated.

Jennifer Jones

Southwell, October 2021

Many thanks Alistair for all your work on our behalf in progressing the sale to a successful conclusion before the end of September. A first class service, and a big thanks to everyone at Tallents for their hard work, care and attention.

Mick Rennison and Sara Parmenter

Southwell, September 2021

Excellent communication, very helpful when you need them.

Ganesh Subramanian

May 2021

Thank you Alistair and all the team at Tallents. Your service has been a 'shining light' amongst this chaotic sale. Thank you again to you personally, and to everyone in the office.

BR

Southwell, December 2020

Spot on service, Jackie is amazing and so helpful. Used these solicitors for probate, buying and selling and wills. Not a bad word to say. Reasonably priced and will answer any question you may have. Would highly recommend.

Lynn Whitten

Southwell, October 2020

We are grateful for the quality service and advice from Alistair; he worked independently and acted professionally; he replied to queries in a timely manner. He is reliable and an experienced solicitor who will be highly recommended.

Gemma was lovely. Explained everything I needed to know. Very knowledgeable and helpful.

Thank you very much for your kind clarification Alistair, you are a star!  It puts minds at ease.

RF

Southwell, January 2020

All I can say is a very big 'thank you' to you, Hedwig, Lynda and others for the hard work involved in finally dragging us across the finishing line after a couple of false starts and trip-ups along the way. We're very happy with the service we've received from you throughout – the speed and tenacity with which you all work is exemplary. Although we now live away from Southwell, I will certainly get back in touch when we need any further legal work, as with current technology the distances involved are much less of an issue than in years gone by. Once again, many thanks, and best wishes.

Mr & Mrs G

Southwell, July 2018

Many thanks for such a smooth process in selling our old property and buying our new home. You came highly recommended and now we know why. Now we're 'locals' we might see you around!

V&B O

Southwell, May 2018

Wonderful, thank you! And thanks for your help and your efficiency throughout the whole process. It has made things much less stressful to feel it's all being well taken care of, as we've heard such negative stories about other solicitors from friends and family. We will certainly be happy to recommend you and use you again should we need to!

SH

Southwell, September 2017

We are grateful to you for your kind assistance. It was not an easy sale but you helped enormously.

We'd like to express our sincere thanks for dealing with the conveyance for us and acting with such speed.

Mr & Mrs A

Southwell, May 2017

Just to thank you for all you have done to help me sell the house, especially in the last week or two. I am most grateful.

Jackie has given outstanding service and has worked tirelessly and relentlessly for the completion of the sale.

Mr & Mrs C

Southwell, May 2017

Thank you for all your help in our purchase, for your good advice, readiness to help and availability.

Mr & Mrs H

Southwell, May 2017

Many thanks for your excellent handling of our sale and purchase.

Mr & Mrs N

Southwell, May 2017

I am so glad we moved to Tallents from another firm of solicitors.

Anonymous

Southwell, May 2017

You were most understanding with the difficulties in getting people organised.

Anonymous

Southwell, May 2017

Thank you so much for your help and patience in concluding the very drawn out matter!

Anonymous

Southwell, May 2017