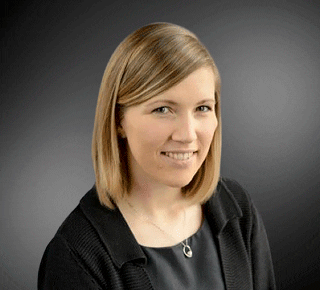 About Amy
Amy Cook is a solicitor working in the conveyancing department at the Newark office. She qualified as a solicitor in 2012, specialising in Residential Conveyancing in 2013. Amy joined Tallents Solicitors in March 2022 as part of the Property Law team. Having started her career in Essex, Amy has lived and worked in Newark since 2016; she says having local knowledge and contacts really benefits her clients.
Amy is excited to join Tallents Solicitors and was attracted to the firm due to its strong history and foundation in Newark. Having taken a seven month sabbatical in 2019 to travel the world with her husband, she is looking forward to continuing their travels with their daughter now that the world is returning to normal.
Residential sales and purchases
Amy has extensive experiences in all types of residential sales and purchases, including: new builds, Help to Buy and Right to Buy schemes, remortgages and Buy to Let. She particularly enjoys handling matters involving leasehold and unregistered properties, having dealt with such transactions since she first decided to specialise.
Buyers and sellers utilising Amy's expertise can expect sincere help and guidance through the home buying and selling experience.  She aims to provide clients with reliable and understandable advice in this area.
A big thank you to Amy Cook and Victoria Walker for all there Professional help and very efficient service with selling the bungalow. Always keeping us fully informed every step of the way and always at the end of the phone if we had any questions. Highly recommend.

Caryl Kirk

Newark, September 2023

I used Tallents for a recent property purchase and was hugely impressed by the work of Amy Cook and Victoria Walker in the conveyancing team. Enquiries were answered promptly by email or telephone, and I always felt like they were acting in my best interests. The fees were very reasonable, too. Highly recommended.

Ben Sugden

Newark, September 2023

Absolutely fabulous is the simple way to describe my experience. I was supported by Amy Cook and Victoria Walker. My house sale and purchase was linked to my mums and through no fault of Tallents it turned into a challenging and extremely stressful time. Our team pulled it back on track, were supportive and professional. I would highly recommend them and say trust them, they will go above and beyond.

Susi Jack

Newark, September 2023

Very helpful, efficient team. Understood my needs and helped keep me calm through the conveyancing process. Amy and Victoria – thank you!

Sally Jane Dixon

Newark, May 2023

Have just moved home with the legal assistance of Tallents Solicitors. Moving home is always a stressful time, but Amy Cook and her secretary, Victoria Walker, took a lot of that stress away. They were both, always, professional, courteous and understanding. I have used a couple of the other departments of Tallents for various things recently and the service has always been excellent. Thank you.

Nick Cocks

Newark, March 2023

Absolutely hands down the best firm of solicitors I have ever dealt with. Amy and Victoria handled my house move and were brilliant – really helpful, great at communication and super quick to turn everything around. We brought forward our moving date and they handled that with ease. I used them on the recommendation of a friend and will definitely be recommending them to others in the future. Thanks again!

Lizzie Parker

Newark, December 2022

Absolutely great experience! Amy and Victoria always respond promptly. They always keep us updated. Excellent communication. Professional and efficient! Highly recommended!

B Wang

Newark, January 2023