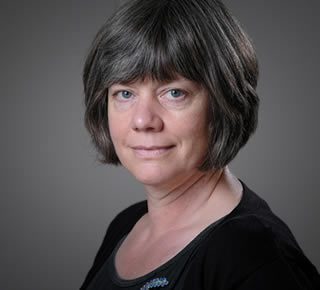 Solicitor & Notary Public
Email
About Jackie
Jackie qualified as a solicitor in 2003. She is a complex property law solicitor with Tallents Solicitors. Jackie is also a Notary Public and as such, she becomes involved in much more than everyday common law.
Notary Public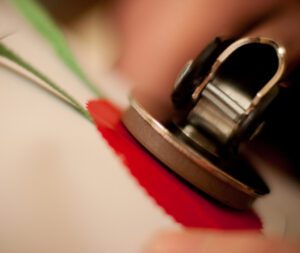 As the only Notary Public in the area she provides valuable services to clients in an area that stretches from Lincoln to Nottingham.
It is important that a Notary is contacted as early on as possible as requirements vary from country to country and further authentication from the Foreign and Commonwealth Office or applicable Consulate may be necessary.
If you think you may need a Notary Public, contact Jackie at Tallents in Southwell on 01636 813411 as soon as you can.
Complex property law
Jackie's extensive legal experience means her skills are often required to solve complex property law issues, such as lost or contested title deeds, overage and clawback and adverse possession. You can read more about Jackie's skills here.
What is a Notary Public?
Jackie explains,
A Notary is an officer of the law who holds an internationally recognised public office. The duty and function of a Notary is to prepare, attest, authenticate, verify and certify deeds and other documents, for use anywhere in the world.
Their signature and official seal renders the documents acceptable, as proof of the matter attested by them, to the judicial or other public authorities in the country where they are to be used. Although most Notaries are solicitors, a Notary does not perform the same function as a solicitor.
A solicitor acts for his client in respect of a particular transaction and anything he does for his client is confidential. A Notary is more akin to a Registrar and his duty is to record the details of whatever transaction is at hand. Those details must then be available to anyone who has a proper interest in the transaction and wishes to verify what has occurred.
What does a Notary Public do?
Jackie continues,
Clients often require notarial services when dealing with overseas matters. A Notary mainly acts as an impartial and legally trained witness to authenticate and certify the execution of documents required or intended for use outside the UK.
There are no circumstances under English law where the intervention of a Notary is required, although Notaries are also authorised to carry out conveyancing and probate work and are commissioners for oaths.
However, if there is any foreign element involved the intervention of a Notary is likely to be required.
Examples might be, to witness the signature of a Power of Attorney authorising a lawyer in a foreign jurisdiction to purchase property, verifying the validity of qualifications gained in the UK for use abroad, witnessing letters granting permission for parents to allow their children to travel abroad with other parties, verifying the identity of individuals, companies etc. and certifying that legal documents have been correctly executed in accordance with UK law (commonly required when companies set up offices abroad or wish to open Bank accounts in other jurisdictions).
Jackie Watts – Notary Public
Jackie enjoys the variety of additional work that being a Notary Public brings to her:
I do quite a mixture of work for individuals and for companies as a Notary. I witness a lot of Powers of Attorney for people who are buying property abroad and I have been asked to verify qualifications for quite a few people who are emigrating.
As far as companies are concerned, the work I do is mostly verifying company information to enable them to set up offices abroad.
There is also increasing caution over people travelling abroad with other people's children on holiday and I have been asked to do quite a few certificates to evidence the parents' consent.
Also, when people get married abroad they often need a Notary to verify their identity and marital status before they can go ahead.
Like most Notaries, Jackie first qualified as a solicitor and then undertook a further two year post graduate diploma to train as a Notary, based at the University of Cambridge. Once she passed the diploma, Jackie then had to provide evidence that she was a suitable person to be admitted as a Notary before she was admitted by the Archbishop of Canterbury, as a Notary is actually an official of the ecclesiastical court.
Jackie was very efficient and helpful, would definitely recommend.

Sarah Robinson

Southwell, July 2023

To all at Tallents, and in particular, thanks to Jackie and the fantastic Hedwig…thank you very much for the fantastic service you provided when we recently moved house. We've moved several times in the past and have never been so impressed with a conveyancing service. You made it a stress-free process – thank you!

P&C W

Southwell, May 2023

I've had the pleasure to deal with Jackie, she is so caring and helpful plus extremely efficient. Highly recommended!!

Rebecca

Southwell, September 2022

Jackie, many thanks for your help with the sale in the midst of such a busy time for you, your calmness and good humour was much appreciated.

Jennifer Jones

Southwell, October 2021

Dear Alistair, "Just to thank you for all you have done to help me sell the house especially in the last week or two. I am most grateful.

Spot on service, Jackie is amazing and so helpful. Used these solicitors for probate, buying and selling and wills. Not a bad word to say. Reasonably priced and will answer any question you may have. Would highly recommend.

Lynn Whitten

Southwell, October 2020

Jackie has given outstanding service and has worked tirelessly and relentlessly for the completion of the sale.

Mr & Mrs C

Southwell, May 2017

Thank you for all your help in our purchase, for your good advice, readiness to help and availability.

Mr & Mrs H

Southwell, May 2017

Many thanks for your excellent handling of our sale and purchase.

Mr & Mrs N

Southwell, May 2017

You were most understanding with the difficulties in getting people organised.

Anonymous

Southwell, May 2017

Thank you so much for your help and patience in concluding the very drawn out matter!

Anonymous

Southwell, May 2017