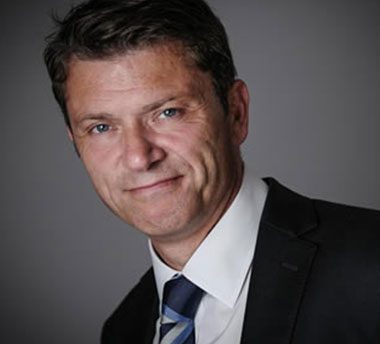 About Andy
Andy Stout qualified as a solicitor in 1991 and has worked as a Family, Children, Criminal and Personal Injury lawyer, specialising in Family law since 1999. He is Head of Family Law and based at the Newark office.
Family Law
Utilising his years of experience and specialised skills in client representation, negotiation and problem-solving, Andy works to shape a fair settlement for his clients. He also has expertise in dealing with the separation of cohabiting couples. Andrew is also a trained collaborative lawyer and can assist his clients in resolving all child matters in a dignified and respectful way for the benefit of the whole family.
"At a very emotional time, I always work hard to help my clients reach an agreement that is fair for both sides, and any children who might be involved. If I can help my clients understand each other's needs and communicate effectively then we can often find a quicker and cheaper solution to costly court proceedings."
Financial matters and divorce
Andy has significant experience in dealing with financial matters upon divorce and separation, including matters involving complex  issues, such as businesses, trusts and pensions.
Children Law
Andy's Children law workload covers the broad range of family proceedings and all issues in respect of children, such as Child Arrangements.
As a member of the Law Society's Children Panel Andy is qualified to represent children in care proceedings and is a Resolution Accredited Family Law Specialist. Resolution members are committed to the constructive resolution of family disputes with a non-confrontational approach to family problems.
Andy is a Director of Andrew Stout Ltd, a Partner Company in Tallents.
Thanks Andy, I think your advice and support were spot on. I've got though this process a lot quicker and less stressed with your help and advice keeping me calm.

Highly recommended. Dealt with a complex family matter professionally and confidently.

Isabel Milner

Newark, February 2023

Dear Andy, thank you again for all your support and fantastic advice. I would not have gotten through 2022 without you!

Dear Mr. Stout, thank you very much for all your huge efforts in moving this case forward. I really appreciate it. Thank you for representing my child's interests in this case.

I would like to thank Andy and Cathryn in support wholeheartedly for their work. Thanks for everything, we have had an outstanding result from the most arduous of circumstances that have undoubtedly enabled a little child to have a far better start to life than she would otherwise have had.

Andy was very professional, knowledgeable and prompt with regard to my specific issues/questions. I would certainly use Andy in the future if the need arose.

Greg Meehl

Newark, October 2021

Dear Andy, thank you again for all your help and support – it has made a horrible, stressful time much more bearable.

Dear Andy, I wanted to say how much I valued and appreciated working with you. You always provided sound counsel, would sometimes tell me what I didn't want to hear, but needed to. Your calm, "eyes on the prize" approach meant a lot to me when I was at my most exasperated.

Dear Andy, I have been so grateful for your support and knowledge and feel satisfied that the issue of the prohibited steps order and the custody matter have been successfully handled thanks to your expertise.

I Just want to take this opportunity to thank you so much for all your support and advice over the last few years Andy. I think myself very lucky indeed to have had your expertise and knowledge during some very difficult and challenging times.

Andy, Just wanted to take a moment this morning to say a huge thank you for all your help, support & guidance. "We were talking about costs yesterday and I said to say you were 'good value for money' was not fair to you. I hope I didn't insult you when I said this! "I simply meant that what you have done for me to this point can't be represented in terms of a monetary value. I know we all have our mortgages to pay, but what you have done has meant so much more to me than cash. "Somehow yesterday I felt some semblance of value return to me as a wife, mother and person, after battling through this process thus far, which has been very, very difficult personally & emotionally. "Thank you at all times for your professionalism, calmness in the face of difficulties, and for holding strong for me! "We were so close yesterday to being able to draw a line under everything, and I am still hopeful that we can resolve this without further court battles, but if it comes to it I know you will help me through it all. Thank you once again.

Dear Andy, "I've just settled the bill, and I'm delighted to tell you that the judge ruled in my favour yesterday at the very first hearing. "I want to say a very heartfelt thank you for your excellent advice, this result means a great deal to me.

Dear Alistair, "Just to thank you for all you have done to help me sell the house especially in the last week or two. I am most grateful.

Dear Andy, I shall highly recommend your services to any one I know who needs your services. Thank for your guidance and support that got me through this.

Hi Andy, we can't thank you and your team enough what you have done for us. Always there and with plenty of empathy, it means so much for us. Thank you.

TD & ID

Newark, January 2019

Dear Andy, I wanted to take the opportunity to drop you a line and thank you for your work over the past few years that has enabled me to now ensure a better future for my daughter. There is no doubt that the past three years have been difficult for me personally and at times my emotions and feeling have been something that I have struggled to cope with. Your support and my having the knowledge you were with me on this journey has been a great comfort and reassuring along the way. Your secretaries, the two Catherines, who I have spoken to on many occasions, have carried out a huge amount of work behind the scenes and that is not unrecognised or forgotten by me. The hours of document preparation and other matters that have enabled us to achieve what we have achieved. I would be most appreciate if you would pass on my sincere gratitude and personal thanks to them for all their hard work and professionalism throughout.

Andy, may I personally thank you for your professional conduct at the hearing on Thursday.  You blew the barristers we had previously away and were far more professional in front of the judge. How you put the case forward and reaction to claims was outstanding.

Dear Andy, You have been hugely supportive and given me really good advice in times where I've doubted if I could keep fighting in the face of all the mud slinging and I would highly recommend you to anyone that needs a solicitor.

Thank you for your total professionalism, courteousness and help throughout this difficult time in my life.

Anonymous

Newark, April 2017

Very personable service, would highly recommend Andy Stout to others.

Anonymous

Newark, April 2017

I only wish I'd come to you first, instead of trying to do things myself – would have saved a fortune!

Anonymous

Newark, April 2017

Thank you so much for your help and advice.

Anonymous

Newark, April 2017