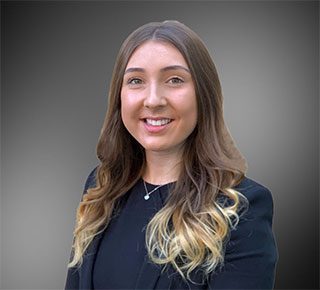 About Emma
Emma qualified as a solicitor in January 2021. She graduated in 2018 from Northumbria University at Newcastle with a First Class Masters in Law Degree. She received various awards during her studies including the Family Law Award and Civil Rights in Practice Award for high academic performance.
Emma currently works within the Family Law department at Mansfield and has done so since October 2018.
Family law
She has always had a keen interest in family law and enjoys working within this department due to the variety in the work she undertakes and the sense of helping others in a time of need. She particularly enjoys building a positive rapport with clients.
Emma and her Family Law colleagues offer free 30 minute family law consultations every Tuesday evening between 5-7pm at the Tallents Southwell office on Westgate. During the coronavirus pandemic, this clinic is now phone-in only. Please call 01636 813411 to speak to a family law expert in confidence.