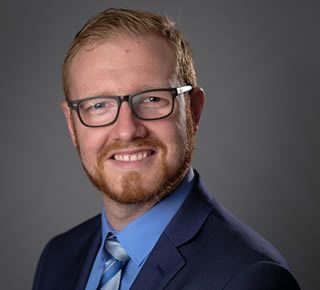 About Mathew
Mathew qualified as a solicitor in 2012. He was welcomed into the partnership in June 2021.
He works within the Family Law department at Tallents Solicitors in Mansfield, specialising in Children Law. Mathew was accepted onto the Children Panel in August 2015 and has since represented children in numerous different cases. He has a keen interest to obtaining outcomes which are in the children's best interests and ensuring they are safe and secure in the long term.
Mathew also has a particular passion in court advocacy.
Outside of work, Mathew enjoys most sports but has a particular interest in ice hockey and supports the Nottingham Panthers, who he has watched since he was very young. Mathew also enjoys playing golf and generally socialising with friends and family.
Children law
Mat practices in Children Law, both public and private with a particular interest and experience in public law children working for both for parents and children.
Family law
He represents clients in the single family court before Magistrates, District and Circuit Judges in all types of Family Law cases, from children law work, to injunctions and he also undertakes divorce and financial provision work.
Mathew is a Director of Mathew Derbyshire Ltd. a Partner Company in Tallents.
Mat is my solicitor. Shout out to him for helping me get my baby back!!! So thankful. Been there since day 1 quite literally, giving me "dad chats" when I needed telling and things. It's amazing how much he has done for me because if it wasn't for him I wouldn't be where I am. And shout out to everyone else there who just used to let me sit in the waiting area when I used to turn up hours before my appointment and offering me coffees and that. You are all amazing and I will be forever greatful for what you have done for me. On to a better life with my daughter now!!

Mansfield, September 2018