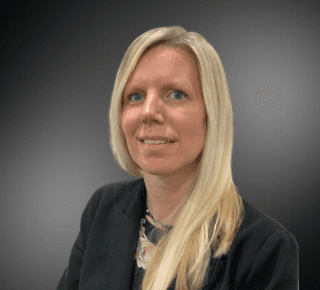 About Sarah
Sarah qualified as a solicitor in 2006 and she became Head of Wills, Trusts and Probate in March 2019. Sarah was welcomed into the partnership in June 2021.
Sarah has undertaken private client work for over fifteen years. She works within the Private Client department at Tallents Solicitors, offering appointments in Newark, Mansfield and Southwell.
Private Client
Sarah Allen deals with Wills and estate planning, Powers of Attorney, Court of Protection applications, probate and estate administration.
Sarah aims to work closely with clients to provide the best possible service, tailored to their specific needs and requirements.
She works extensively with elderly clients and families at very difficult times and aims to make things  as easy as possible for them by being thorough, efficient and proactive.
Sarah can help with:
Making a Will
Powers of Attorney
Asset preservation
Trusts
Probate
Court of Protection

Appointments and memberships
Sarah is a member of the Society of Trust and Estate Practitioners, also known as STEP, the global association for practitioners who specialise in family inheritance and succession planning.
And Sarah is an accredited member of Solicitors for the Elderly, a national association of lawyers who specialise in older client law. She is able to offer independent and confidential advice which is in the best interests of older or vulnerable clients.
Sarah is a Director of Sarah Allen Ltd, a Partner Company in Tallents.
Please thank Sarah for all her help, advice and super professional and friendly service.

AB

Mansfield, September 2023

Always had an excellent service from all the people that I have dealt with at Tallents Solicitors. Conveyancy, Wills and Probate have always been dealt with in a professional and efficient manner.

Barry Johnson

Newark, January 2023

Our family chose Tallents Solicitors to represent them in their Will and specifically requested Sarah Allen to support the family through the Lasting Power of Attorney processes. Sarah was great, she was a complete rock and was always at the end of the phone no matter how trivial or serious the situation was throughout such a hard and vulnerable time of our lives. Highly recommend these solicitors, thanks for everything.

Laura Stone

Newark, October 2022

I would also like to thank you for getting these documents drawn up so quickly so that we could sign them before we all left town on Friday, that made the process go so much faster! I would also like to commend Mr. Whiting for making this such a simple process for us and for being so understanding and caring in his dealings with us all, especially our mother.

Dear Sarah, Thank you for your letter and thank you once again for all your help with this distressing affair. Your excellent advice and assistance have been very much appreciated. An excellent service throughout. I am most grateful for the advice and assistance provided

JH

Mansfield, February 2022

Dear Sarah, I just wanted to thank you for all your hard work, compassion & professionalism – all of which have been exemplary. It has been such a sad matter to deal with Helen's estate & you have made it considerably easier. Once again, thank you.

Margaret Mitchell

Mansfield, September 2021

We would both like to take this opportunity to thank you for your kind help and assistance regarding the earlier will and subsequent probate matters relating to our late relative. You have been a great support to us both during this difficult and tedious time. Thank you once more.

Neil & Joy Airey

Mansfield, June 2021

Many thanks for your helpful explanations and service. I would not hesitate to recommend you to others.

I had a really fantastic experience with you making my will. I was a little nervous about making it but you were really helpful, reassuring and made the whole experience a pleasure.

Jan Allen

Newark, December 2020

Dear Sarah, I'd just like to say thank you for sorting all my requirements so smoothly during these difficult circumstances. I can sleep a little easier now knowing that my partner is included in my Will.

Very pleased with the advice that Sarah Allen provided.

Anonymous

Mansfield, April 2017