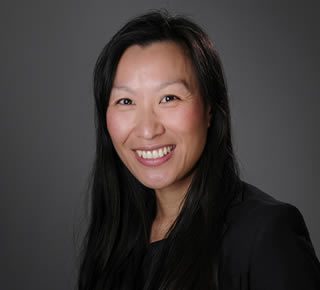 About Vili
Vili is a solicitor working within the Commercial department at Tallents office in Southwell, specialising in both residential and commercial property transactions.
Vili qualified as a solicitor in 2008 and joined Tallents Solicitors in April 2014, bringing a wealth of property experience with her. Vili was welcomed into the partnership in May 2016.
Commercial property law
Over the years, Vili has expanded her knowledge of the complex laws surrounding commercial property transactions to ensure she combines current legal experience with the ability to handle a full range of commercial property needs.
Her portfolio of commercial transactions has included: the sale and purchase of businesses, acting for landlords and tenants on leases, the sale and purchase of development sites.
Vili has extensive experience in dealing with Houses in Multiple Occupation (HMOs), repossessions and auction properties.
Residential property law
As a property investor herself, Vili's passion in property shows through in every transaction she undertakes. She aims to deliver a personal service, working closely with clients to achieve their goals and in their time frame.
Vili is a Director of Vili Chung Ltd, a Partner Company in Tallents.
Me and my partner are first time buyers and Vili came highly recommended from our friends and our mortgage advisor and I can see why! I couldn't fault the service we received from Vili and her team. They answered any queries we had and dealt with the copious amounts of follow up questions from us. They talked us through the whole process and having such a helpful team took away a lot of the stresses of buying a house. Cannot recommend them enough!

I am very satisfied with their professional services and efficiency. It is so easy to work with them on providing all sorts of document exchanges, advises and support. I would definitely recommend Tallents Solicitors to anyone who wants to buy a property.

Alvin Chu

Southwell, March 2023

Hi Vili, I just wanted to say that we've brought and sold a lot of properties over the years and really appreciate how good, fast and reliable the service you and your team have given us. Thank you Kind regards Phil and Fiona

Phil & Fiona

Newark, March 2023

Highly recommend Tallents Solicitors, Vili Chung and the team are reliable, quick respond and go through step by step with details. Thank you very much for helping me to buy the new house.

Chris Wong

Southwell, November 2022

Excellent service. Friendly and efficient. Highly recommended.

Richard Fox

Southwell, November 2022

Great service. Would recommend

Merlin Sheldrake

Southwell, July 2022

Me and my partner have recently bought our first home and chose Tallents as our solicitors. We requested Vili as our solicitor because she was recommended to us by other professionals. The whole process took about 3 months, as expected. However, everything was carried out thoroughly so we couldn't be happier with the outcome. The whole team is very friendly and polite, and happily answered any questions we had. Would definitely recommend!

Katie Randall

Southwell, June 2022

We just wanted to say thank you for all you did for us regarding the purchase. You made it all very simple and straightforward, which is very helpful with all the stress that goes with these transactions.

Steven, John & Norman

Southwell, June 2022

Dear Vili, I just wanted to thank you for all your help over the past couple of months. We love our new house and are very grateful for those who helped us get here.

Katie Randall

Mansfield, June 2022

As a professional property investor I need a conveyancing solicitor to do what they say, when they say. Tallents are as good as they get. Vili and her team always exceed expectations and deliver on purchases and sales quickly and efficiently. They are always quick to respond and can cut through the legal jargon easily. A highly recommended team!!

David So

Mansfield, December 2021

Hi Vili, I just wanted to say a big thank you to you and the team (particularly Sharon, who was extremely helpful) for supporting us throughout this process. We are both extremely pleased with the service, and with our new house!

L & J

Newark, January 2022

Hi Vili, Thank you very much for all your hard work, it really has been a pleasure dealing with you. I am particularly pleased with how smoothly things have gone. I will be sure to contact you in future if I ever need a solicitor.

Excellent service received from Vili Chung. I would definitely use your solicitors again.

Dear Vili, many thanks for completing of the purchase, fantastic news and a great relief. Your efforts in ironing out all of the anomalies, and finalising the purchase so quickly, are very much appreciated. We wouldn't hesitate in using Tallents again, or recommending your service.

N&N Williams

Mansfield, March 2020

DS

Mansfield, February 2020

Dear Vili, thank you for your excellent work on my property. I am very pleased with the way you work was carried out.

NJ Illiffe

Mansfield, February 2020

Thank you so much for your help Vili and thank you once again for doing such a great job for me last year.

SL

Mansfield, January 2020

Many thanks Vili, the service has been brilliant.

Dear Vili, Just want to say thank you for your help in the completion of my home. You were in contact and were extremely helpful throughout.

Anonymous

Mansfield, September 2017

Dear Vili, You were fantastic, professional and personable, realistic and always retained a sense of humour. Would recommend you to anyone.

Paul & Mary Batty

Mansfield, June 2017

Thank you so much for your attention to detail and your hard work.

Anonymous

Mansfield, May 2017

Thank you for your swift and professional response to our needs.

Anonymous

Mansfield, May 2017

Another first class service.

Anonymous

Mansfield, May 2017

I can always rely on Tallents and I have already recommended Vili to my family and friends.

Anonymous

Mansfield, May 2017