Being locked down with our loved ones for several months has given us all a new perspective on our lives, including the homes we live in. So it's not surprising that suspension of the Stamp Duty Land Tax until 31 March 2021 combined with the end of the lockdown has created a huge demand from buyers wishing to move home, says conveyancing solicitor Hayley Barber from Tallents Solicitors in Newark.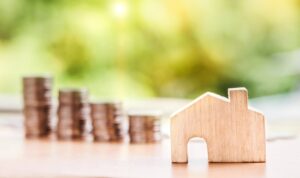 If you're thinking of moving in England in the near future, then here's everything you need to know about the suspension of stamp duty and how you can save money on your house purchase.
What is the Stamp Duty Land Tax?
Stamp duty, or SDLT as it is known in England and Northern Ireland, is the tax that must be paid by anyone buying property or land in the UK. Although the exact amount payable will vary depending on the purchase price of the property, and whether or not the buyer is purchasing their main home for the first time.
In support of the economy, the Chancellor announced that from 8 July 2020 until 31st March 2021 stamp duty will only be charged on land or property costing £500,000 and above.
Who paid stamp duty before?
Prior to the announcement, stamp duty was payable on land or property purchased for £125,000 or more in England.
However, first-time buyers paid no stamp duty up to £300,000 and then paid a reduced rate of 5% on any portion of the remaining purchase price between £300,000 and £500,000.
For everyone one else, stamp duty rates were set at 2% on purchases between £125,001-£250,000, 5% on £250,001-£925,000, 10% on £925,001-£1.5m, and finally 12% on any value above £1.5m.
So, if you had bought a £200,000 home prior to 8 July, then you would have paid £1,500 in stamp duty.
Do I have to pay stamp duty now?
Not if you are purchasing a property or land up to £500,000, says Hayley, as the suspension means that any property purchase below this threshold is now exempt from paying basic rate stamp duty. Potentially, you could save up to £15,000 if you are buying up to the current SDLT threshold. Second Property purchases will still pay the additional 3% stamp duty.
Interestingly, the suspension of the SDLT has had the government's desired effect as buyers with newly increased budgets are flooding back to the property market in search of more space and rural living.
Online property websites are reporting a soaring demand for three- and four-bedroom houses, especially those with office space too, and the Halifax recently reported a new high for house prices in July 2020, confirming that a "mini boom" was pushing up average property values across the UK.
Hayley finishes: Whether you are a seasoned house buyer or joining the housing ladder for the first time, our experienced conveyancing team at Tallents Solicitors is here to help you. Please call to make a socially distanced appointment at one of our three offices in Newark, Southwell or Mansfield.