Tallents Solicitors in Newark and Mansfield are pleased to announce that they are taking part in Will Aid Month during November 2016, as recent research revealed that half of Britons do not have a Will.
During November 2016, Tallents will waive their fee for drawing up a basic Will and instead invite their clients to donate to the Will Aid group of nine UK charities.
The recommended donation is £95 for a single basic Will and £150 for mirror Wills.
Ann Farnill, Head of Wills, Trusts and Probate commented: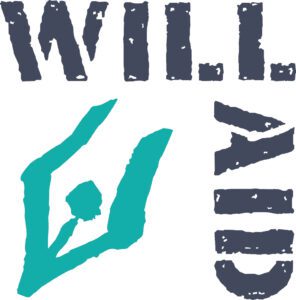 The research by the Will Aid Initiative found that while young people are the least likely to have made a will, an incredible 19% of people aged 55 or over haven't made one either.
At Tallents Solicitors, we really want to encourage people to write a will, so our Newark and Mansfield offices are participating in Will Aid, which makes it easy for everyone to get a professional Will drawn up, as well as helping nine worthy charities across the UK.
What is Will Aid?
Will Aid has raised over £15 million since its launch over 27 years ago and more than £95 million has been pledged as legacies by people making their Will through the scheme. The campaign is proud to have helped more than 275,000 to write a proper Will with a professional solicitor.
The money raised is shared by the nine Will Aid charities* and is used to transform the lives of people in the UK and around the world.
Why have a Will?
Ann continues:
Having an up to date and properly written Will allows YOU to choose how your money and possessions will be distributed after your death. It also helps to minimize disputes and avoid unnecessary distress for your relatives and friends at what will already be a difficult time.
By making a Will with Will Aid you will be protecting your loved ones' future and helping to raise money to support the vital work of the Will Aid charities.
What do I need to make a Will?
Ann finishes:
We can provide you with a simple checklist to consider prior to your appointment. It will guide you through the key questions you need to ask yourself in order to complete a will.
We will help make writing a Will as simple as possible for our clients, leaving them with complete peace of mind that they have made appropriate arrangements to care for their loved ones, should the worst happen.
How can I make a Will?
For further information or to make an appointment to make a Will please call: Audrey Clayton, Jane Schofield or Sarah Allen at Tallents Solicitors in Newark on 01636 671881 or Elizabeth Rees at Tallents Solicitors in Mansfield on 01623 666700. Please note that Will Aid is only available at our Newark and Mansfield offices.
Together we can make a real difference to your loved ones security in the future and at the same time help the thousands of people in the UK and around the world helped by the Will Aid charities. Thank you!
*The Will Aid charities are: ActionAid, Age UK, British Red Cross, Christian Aid, NSPCC, Save the Children, Sightsavers, SCIAF (Scotland) and Trocaire (N. Ireland).