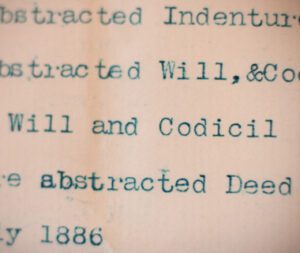 So far in 2016, being a celebrity seems to be a dangerous occupation as we've said goodbye to a number of our famous musicians, actors, comedians and childhood heroes in quick succession. The latest musician to leave us unexpectedly was Prince and now it is emerging that the 57-year old superstar likely died without making a will.
Ann Farnill, Head of Wills, Trust and Probate Department of Tallents Solicitors commented:
We know that no one wants to think about his or her own mortality, but you never know what's around the corner. In the case of Prince's estate, it's likely that his estate, conservatively estimated at over $500m, will now be split between his siblings and half-siblings, but possibly only after a lengthy, drawn-out and expensive court battle.
I'm sure that the last thing Prince wanted to do, during their mourning, was to leave his loved ones with a tangled financial mess because he died without a will.
Ann continues:
The first step in making a will really isn't hard. Just call a solicitor to make an appointment. With years of experience in preparing wills, we can help everyone through the process, quickly and simply.
Ann continues:
Once you've made your appointment, the will-writing process is more straightforward that people often think. We'll ask you to think about six key areas:
List what you own. For example: property, savings, stocks and shares, insurance policies, business interests and pensions.
Family and beneficiary details. Full names of your spouse, partner, children or other parties financially dependent on you.
To decide who gets what. Full names and addresses of the people you wish to benefit from your estate. Think about how you would like your assets divided between them. Perhaps you'd like to leave a legacy to grandchildren or a charity, or bequeath a special piece of jewellery or furniture to a loved one? This is the point when you get to express your wishes.
Executors. These are the people who ensure your last wishes are carried out and they will administer your Will for you. You can choose whoever you want to be an executor: family member, friend or a professional, such as your solicitor. The executor can also be a beneficiary in your will. We would always recommend that you choose at least two executors to cover situations where one is unable, or unwilling to act. And you should always check to make sure the executors are happy to take on this role before you sign your will.
Guardians. You may wish to name legal guardians for any children who may be under the age of 18 when you die.
Other wishes. Perhaps you have a specific funeral in mind, or want to prepay for your funeral? You can use your will to be specific about your final wishes.
If you've already made a will, then Tallents recommend you review it every five years, or earlier if circumstances change. For example: marriage, separation, divorce, the birth of a child or grandchild, the death of a beneficiary in your will or moving home.
Ann finishes:
Many people find great comfort in making a will and it can be a useful period of review and introspection, often resulting in a renewed enthusiasm for the future knowing that there's one less thing to worry about.