Ann Farnill, Head of the Wills, Trust and Probate Department at Tallents Solicitors is gravely concerned that people who genuinely want to secure their family's future are being pressurised and scammed by self-titled 'legal experts'.
Says Ann:
Nottingham Crown Court recently prosecuted a Newark man for fraud, for his role as a 'legal' consultant. This man was part of a gang of eight who conned pensioners by pretending to be legal experts in wills, trusts and Lasting Powers of Attorney. They offered to protect clients' property and savings from care home fees by putting them into a trust document.
However, in reality, the so-called legal advice they were selling offered no protection whatsoever and in some cases made the client's financial situation worse.
They also failed to clearly inform clients of the risk of the local authorities challenging the 'estate preservation trusts' that they were selling, instead using scare-tactics to persuade clients to sign quickly and without fully understanding the risks.
The prosecution that Ann refers to was brought against 'Goldstar Law Limited', also trading as 'Inheritance Protection Services' and 'Inheritance & Probate Solutions Ltd'. The company approached prospective clients by cold calling and then followed up with home visit, conducted by one of their salesmen.
Goldstar Law Limited received some £400,000 in the form of advance payments made by clients, but had provided very little in return, said the Insolvency Service.
Clients were required to pay in full and in advance for the legal products, the price of which ranged from £95 for a single will to £3,834 for a package of wills, trusts and Lasting Powers of Attorney. The company informed clients that they would receive their legal products within 3 to 8 weeks. However, it failed to provide the legal products it promised for the overwhelming majority of its clients.
Ann continues:
We are urging people not to place their trust, finances and future welfare in the hands of anyone who claims to be a legal expert, especially if that person cold-calls them.
It may seem as if you can save a few pounds here and there by not consulting a solicitor but in my extensive legal experience, this thinking always leads to a disastrous situation in the end.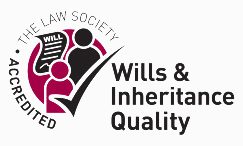 Ann herself has over 18 years' experience in private client matters, specialising in legal areas such as: Wills, Inheritance Tax advice, Estate Administration, Powers of Attorney, Court of Protection and Trusts.
Ann continues:
At Tallents, we are able to help clients with all elements of their estate planning issues, be that writing wills, drawing up Lasting Powers of Attorney, discussing and drafting advance healthcare directives, or establishing trusts for future financial planning.
It's not worth risking either yours, or your family's long-term financial security, when planning for the future. Always consult a solicitor in the first instance. Our legal experts are here to help you with all your legal needs.