The Supreme Court has recently overturned the inheritance award made to an estranged adult daughter by the Court of Appeal against her mother's estate. Ross Pierrepont, solicitor and litigator at Tallents Solicitors in Newark looks at what this ruling might mean for testators, beneficiaries and claimants in the future.
The Inheritance (Provision for Family and Dependents) Act 1975
Ross begins: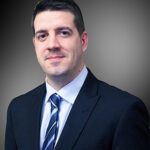 Before looking at the details of the Ilott V Mitson case, it's worth reminding ourselves that under the Inheritance Act, you can choose to leave your estate to anyone you want to in your Will and this also means you can exclude people, including family members if you wish.
However, the Inheritance Act does allow a spouse, former spouse, child or dependent of the deceased to apply to the court for reasonable financial provision if they don't think the estate has provided enough for them.
This was the basis for Mrs Ilott's claim against her deceased mother's estate.
Ilott v Mitson
Mrs Mitson had written her Will deliberately excluding her estranged daughter from a share of her £486,000 estate, which she then left to three animal charities.
Mrs Ilott made a financial claim against the Will stating that her mother's Will failed to make financial provision for her and was successful in the first instance, being awarded a lump sum of £50,000.
However, she felt that this award was not enough, so she appealed stating that the award would a) deprive her of her means tested state benefits and b) not provide her with the funds to purchase her housing association property.
The Court of Appeal set aside the first award and instead gave the daughter £143,000 plus £20,000 for additional income.
The three charities then appealed to the Supreme Court.
After almost 10 years of legal wrangling, the Supreme Court reinstated Mrs Ilott's original £50,000 award, declaring that the Court of Appeal was wrong to interfere with and increase the inheritance award. In its judgement the Supreme Court emphasised that any award should be limited to "maintenance" as opposed to a legacy that a beneficiary believes that they were entitled to but did not receive.
What is the impact of Ilott v Mitson on Will writing?
Ross comments:
This decision does not mark the end of Inheritance Act type claims. Whilst the decision to overturn the inheritance award does allow testators to ignore adult children when making their Will it does not prevent an Inheritance Act claim and in the right circumstances claims made by adult children will still succeed. Although, there will be more of an emphasis on how maintenance is assessed and what is considered reasonable than perhaps would have been the case prior to the decision.
This decision also provides welcome guidance regarding the interpretation of the Inheritance Act as historically it has been a very difficult area of law to advise on given the inconsistency of the preceding case law. However, despite the clarification I fully expect that further questions will be raised before the courts in the near future, which hopefully should provide further clarification.
Here at Tallents we regularly advise executors, claimants and beneficiaries on Inheritance Act claims and if you would like further information then please contact Ross Pierrepont on 01636 671881.