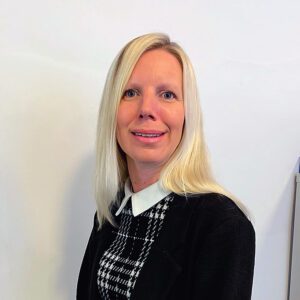 The Wills, Trusts and Probate department at Tallents Solicitors in Mansfield is responding to a local need for more appointments with their experienced Private Client team by increasing availability at their Mansfield office.
Sarah Allen, a solicitor specialising in Wills, Trusts and Probate has over 15 years' experience in helping her clients write and update Wills and manage the affairs of their loved ones. She has been offering appointments at the Tallents Newark office but will now also be available at Mansfield.
Sarah is already highly regarded and known by the Mansfield community, having worked in the town for around 10 years previously. She has already gained a reputation for making the complicated law around Wills, Trusts and Probate very simple for her clients to understand.
No need for complications when writing a Will
She says:
I completely understand that making a Will can be overwhelming for my clients and the last thing they need is to be bombarded with complicated legal terms. It doesn't matter whether their personal situation is simple or complicated, I will sit down with them to fully understand their needs so I can provide comprehensive, yet accessible legal advice to help them achieve their wishes.
You don't have to be rich to have a Will
Sarah says:
We've recognised that there is a growing need for the Mansfield community to access clear legal advice on Wills, Trust and Probate so they can protect their loved ones from the trauma of dying intestate.
I'm a firm believer that everyone should have a Will, whether you just have a few sentimental items to leave to your family or significant wealth and property that needs to be distributed effectively. That's why we'll be offering even more appointments at our Mansfield office for everyone to take advantage of our expertise.
Sensitive and sympathetic legal advice when you need it most
Sarah, and the Wills, Trust and Probate team can offer sympathetic advice on a wide range of Private Client topics:
Lasting Powers of Attorney
Inheritance Tax Advice
Wills, both writing and updating
Probate and estate administration
Court of Protection applications
Sarah is also a member of STEP, the global association for practitioners who specialise in family inheritance and succession planning, as well as being an accredited member of Solicitors for the Elderly, a national association of lawyers who specialise in older client law. She is able to offer independent and confidential advice which is in the best interests of older or vulnerable clients.
Sarah finishes:
Thinking of writing your Will might seem incredibly morbid, but in reality, it's a straightforward process that I can help you understand easily. After an appointment with me or one of my colleagues, you'll feel as if a weight has been lifted off your shoulders, knowing that should the worst happen, your loved ones won't be having to sort out your affairs when they should be mourning your loss.
Sarah Allen is available for appointments at both the Mansfield and Newark offices of Tallents Solicitors. Appointments are also available with any of our Private Client team at our Southwell, Mansfield or Newark offices. Please just give us a call to set up a confidential appointment.