Sarah Allen, a solicitor at Tallents Solicitors, believes it has never been more important for people to write a will and that's why she and her team are participating again in Will Aid. This year, all three offices of Tallents are participating in the campaign so that more people than ever before can write a will.
Read more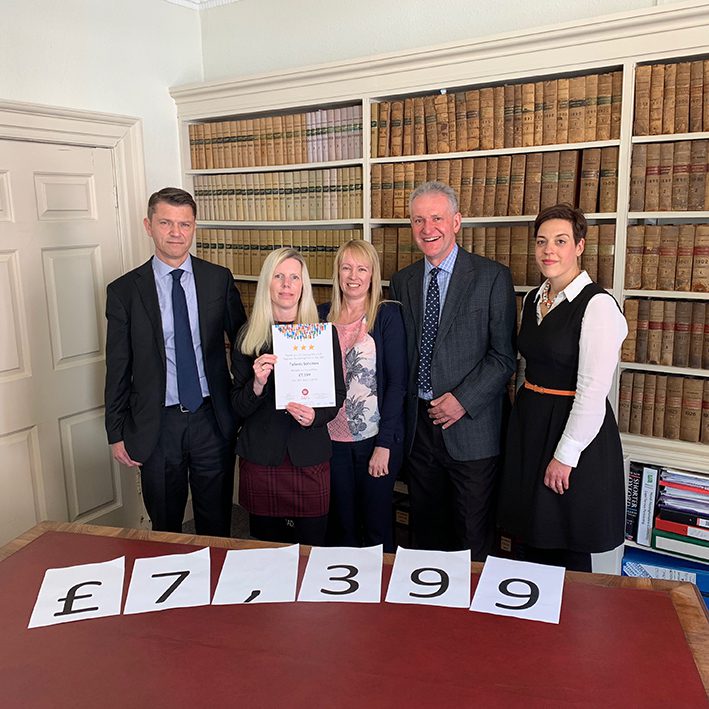 Tallents Solicitors is delighted to have raised over £7,000 for charity this year after taking part in a will-writing campaign, making them the 2nd top fundraiser for Will Aid in the East Midlands.
Read more
Following on from their incredible fundraising efforts for Will Aid last year, the Newark and Mansfield offices of Tallents Solicitors are aiming high again for this very worthwhile UK charity.
Read more
Senior Partner Jeremy Blatherwick, presents the Will Aid certificate to the Private Client team. Tallents Solicitors, with offices in Newark, Southwell and Mansfield has raised more than £10,000 for charity this year after taking part in a will-writing campaign, making them the 4th top fundraiser for Will Aid in the UK. (more…)
Read more