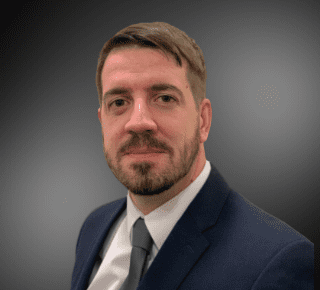 About Ross
Originally from Nottinghamshire, Ross Pierrepont trained and qualified as a solicitor in February 2012, before moving back to the Newark area in 2015 and joining Tallents Solicitors.
Ross enjoys playing and watching golf and football.
Commercial and civil litigation
Currently Ross specialises in all types of commercial dispute resolution and civil dispute resolution but his main areas of expertise are commercial contract disputes, professional negligence claims, commercial property disputes and landlord and tenant disputes. He works closely with Senior Litigator, Stephanie Whitchurch in offering dispute resolution.
Ross can be contacted for advice on dispute resolution involving:
General contract disputes
Professional negligence claims
Construction disputes
Commercial and residential property disputes
Possession claims
Partnership and director disputes, particularly in farming businesses
Debt recovery matters
Landlord and tenant issues
Ross provides pragmatic, robust and commercial legal advice. He also appreciates that litigation can be expensive and as a skilled negotiator he can advise on the best route to resolving disputes, whether that be by informal negotiation, mediation or Court proceedings.
Ross Pierrepont at the Newark office is really friendly, professional and attentive. I rang on a Monday and he was able to fit me in the next day for a telephone appointment. He kept me in the loop every step of the way and nothing was too much trouble. Within a week Ross had dealt with what was needed. I also took documents in to the Mansfield branch and the staff there were also very friendly and helpful. I would highly recommend.

Rachel Messenger

Newark & Mansfield, October 2020

Can I take this opportunity to thank you so much for the very professional way in which you have dealt with this right from the first telephone conversation. If only all Solicitors were like this! I would definitely recommend your Company. Once again thank you.

Just a thank you for dealing with my situation in a professional and timely manner. I would like to thank Ross for the advice received.

Stuart Meldrum

Newark, October 2020

I had a matter that was dealt with by Mr Pierrepont. He dealt with it quickly and professionally. I will be sure to come back to Tallents if I require their services again.

Luke Craggs

Newark, October 2020

Excellent service from Ross regarding review of a legal agreement. All completed in just a few days including amendments from a third party – would highly recommend.

Andrew Bostock

Newark, October 2020

I just want to say a massive thank you for everything you have done and all the time you have spent on this. This has been a worry for over a year and has really tested me and without your help it would of been a lot harder. Thank you Ross.

Good morning Ross, I just wanted to say a massive thank you for getting this concluded so swiftly and comprehensively. It is much appreciated, thank you.

Ross Pierrepont was not only professional but he was incredibly understanding and easy to talk to. He didn't once bamboozle me with lawyer speak. He got the job done and genuinely cares about his clients. He's a credit to the industry and Tallents, who already have a first class team. Thank you so much.

Kate Greenwood

Newark, October 2019