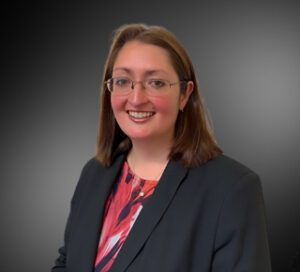 Tallents Solicitors is delighted to welcome Gemma Hardwick to their Southwell office as a Chartered Legal Executive. Gemma will be working alongside solicitors Elizabeth Rees and Sarah Allen in the Private Client department.
Gemma has extensive experience in helping vulnerable and older clients on a range of issues, such as: Court of Protection and Deputyship, Lasting Powers of Attorney, asset protection, lifetime gifts and writing death bed wills. She can offer specialist legal advice to anyone who is planning for their future or dealing with issues affecting them right now.
Gemma is a Dementia Friends Champion, a voluntary programme set up by the Alzheimer's Society which encourages others to make a positive difference to people living with dementia in their community. She is able to offer advice about the personal impact of dementia and what can be done legally to help and protect vulnerable clients. She is also an Associate of STEP (the Society of Trust and Estate Practitioners), the global association for practitioners who specialist in family inheritance and succession planning. Additionally, Gemma is an accredited member of Solicitors For the Elderly, a national association of lawyers who specialise in older client law. She is able to offer independent and confidential advice which is in the best interests of older or vulnerable clients.
Sarah Allen, Head of the Wills, Trusts & Probate department, said:
The private client legal expertise that Gemma brings to Tallents Solicitors in Southwell perfectly complements the existing private client legal experience at Tallents. Our highly capable legal team is able to support our clients by providing pragmatic and robust legal advice on a wide range of issues
Gemma said:
I'm delighted to be joining the Private Client team at Tallents Solicitors and look forward to meeting as many existing and new clients as possible over the coming weeks and months. I am also happy to visit clients at home to discuss their individual requirements, should that be easier and less stressful.
Gemma is available for appointments at the Southwell office of Tallents on Westgate or she is able to visit clients at home if required. Please call 01636 813411 to make a confidential appointment with her.